Women and Newborns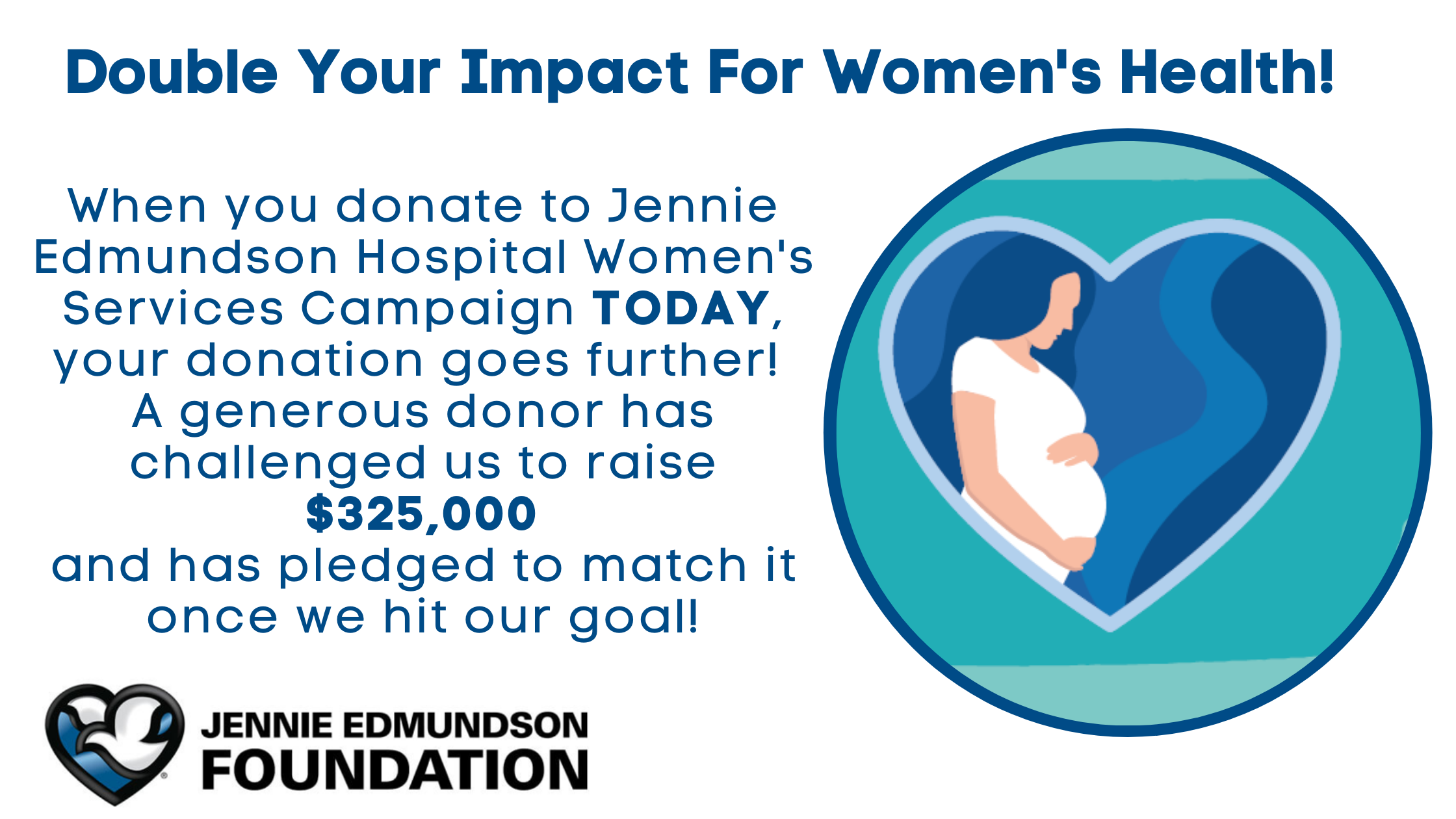 Mother's in Council Bluffs and Western Iowa deserve exceptional healthcare.
In the past several years, there has been an increase in maternal health challenges in Iowa, which include many rural labor and delivery units closing, leaving women with limited options in rural areas for care. Council Bluffs and our surrounding area also have unique challenges that accompany the closing of OB-GYN units. Our communities are diverse, close knit and representative of many distinct social and economic groups. As healthcare providers, we must stand ready to serve across the spectrum of diversity that is our communities.
Methodist Jennie Edmundson Hospital hears this need – and we are responding. We believe that Western Iowa deserves first rate medical care in Council Bluffs. Through our partnership with Methodist Women's Hospital, we are excited to have expanded the scope of women's services to Council Bluffs and Western Iowa. No longer will families need to travel to Omaha to receive premier care – mothers will be served with skill and pride in the comfort of their hometown.
We are expanding and renovating the 5th Floor of Methodist Jennie Edmundson Hospital to create a state-of-the-art women's services center of excellence that will include:
Six private rooms where mothers can labor in a comfortable and soothing, "feel at home" environment.

C-Section suite with the ability to do skin to skin in the surgical space.

A larger and more accommodating waiting area for family and friends.

Twelve post-partum rooms for bonding with new baby.

An infant security system that ensures the safety of our patients.

Three Jacuzzi tubs available for pain control.

Four spacious Level II NICU bays with a dedicated space for more private, complex care consultations.

Expanded space for childbirth education, prenatal breastfeeding education and post-partum breastfeeding support.
We have also staffed our Women's Services Center with the highest skilled and very best Clinicians to give our mothers and new babies the most compassionate, current, and extraordinary care in this amazing new center, which will be opening in late 2020.
The best news? You can help! Your support is critical to finishing the Women's Service Center – we are conducting a $1M campaign to finish equipping the Center with final pieces, technology and equipment that will distinguish it as the premier women's and birth services center in our region.
YOU can make a difference with a pledge to this campaign. Pledges can be paid over time and every gift makes an impact! Your donation can also go further and have more of an impact - if you donate TODAY! A generous donor has challenged us to raise $325,000 - once we have raised that, they will match it! Help us reach this goal and pledge today!

Call (712) 396-6040 or visit our online donation page today and make your pledge today. You can also download a pledge form here.
Your generosity matters!